Obesity is emerging as one of the major problems in every household these days. According to a research, 1out of every 3 people in the western world is overweight.  This alarming situation has a lot to do with our eating habits. Below are some very effective fat burning tips that will aid you in losing extra pounds and getting in shape.
Eat Throughout The Day.
The concept of eating less or starving yourself in order to lose weight has been rejected by scientific research. Our metabolism has the ability to adjust itself according to our nutritional intake. Keeping the caloric intake low for a longer period of time causes our metabolism to slow down and burn fewer calories. This situation is not conducive for weight loss.
On the other hand, eating more frequently signals our body to increase its energy expenditure due to a steady supply of nutrition throughout the day. Moreover, our body also spends energy in the process of consumption and digestion of food. Thus, the more frequently we eat the more energy our body will spend on digesting that food. These factors keep our metabolism high throughout the day and help in losing the extra weight which also makes it one of the top fat burning tips. However, it must be ensured that the portion size of our meals is small and most of our nutritional intake consists of unprocessed foods.
Increase Protein Consumption to Speed up The Metabolism.
For maximum weight loss, our every meal should contain high quality protein like eggs, chicken, milk, fish etc. foods rich in protein have the highest thermogenic effect on our body. The more energy our body spends to digest a certain nutrient, the more thermogenic that nutrient is.
Thermogenic effect of all 3 nutrients:
Proteins : 25%
Carbohydrates : 5%
Fats : 2%
In simple words, if we eat 100g of protein, our body will burn 25 calories to digest that protein. This also means that we can eat relatively bigger portions of protein rich foods without worrying about weight gain. Moreover, proteins are the building blocks of our body; this is the substance that our muscles are made of. Therefore, increasing your protein intake is another one of the top fat burning tips.
Eat Low GI Carbs.
One of the most effective fat burning tips is that you should include low GI carbs in your daily diet. Glycemic Index (GI) is the rate at which carbohydrates in a food are converted in to glucose (simple sugar) and entered in to our blood stream.  The lower the GI of a carb, the slower it will enter in our blood stream and the slower it enters our blood stream, the less chances it will have of being converted in to fat. Since our body takes more time to digest low GI carbs, our stomach stay filled for a longer period of time and makes it easier for us to follow a healthy and set diet plan.
List of Low GI and High GI carbohydrates.
| | |
| --- | --- |
| Low GI Carbs | High GI Carbs |
| Oats | White bread |
| Grapefruit | White rice |
| Whole wheat bread | Carrots |
| Sweet Potato | Corn |
_______________________________________________________________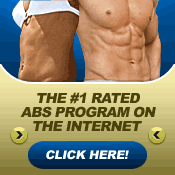 You can get the body you always wanted in just 8 Weeks by eating 7 Killer Foods. No need to take any weight loss pills or spend countless hours doing boring cardio. Click Here  for a free video.
______________________________________________________________
Related Articles: