The discovery of green tea and its health benefits was made thousands of years ago. In the beginning, it was only cultivated and used in China, but it has recently gained a lot of popularity in the western world as well. This popularity is a result of scientific research that proved countless health benefits of drinking green tea. Just like black tea, green tea is also prepared from the leaves of tea plant know as Camellia Sinensis. However, green tea is much more beneficial as compared to black tea because the leaves of Camellia Sinesis go through minimal oxidation (drying of tea leaves) while preparing green tea. This process of preparing green tea keeps most of the beneficial properties of tea leaves intact. Coming towards the question – Does green tea burn fat? Well, the answer is "Yes" and this article will tell you all that you need to know about green tea and weight loss.
What Does Green Tea Contain?
Green tea contains some of the most powerful antioxidants known to man. These antioxidants are commonly known as polyphenols or catechins. Green tea contains 6 different types of catechins but the most important of them all is known as Epigallocatechin-3-gallate (EGCG). EGCG is mainly responsible for the beneficial effects associated with green tea. Green tea also contains caffeine which gives it the refreshing effect. Other ingredients of green tea include: theanine, butyric acid, vitamins A, B1, B12, K, P, pectin, fluoride, iron, magnesium, calcium, strontium, copper, nickel, and zinc.
How Does Green Tea Burn Fat?
Scientific research has proven that green tea is one of the best natural fat burners. That is why it is one of the main ingredients of most of the weight loss pills and supplements available in the market. Here is how green tea does its magic:
The food that you eat is converted by the liver into a gel like substance known as triglycerides. These triglycerides are used as main source of energy by the body to perform various physical activities. The more you eat, the more triglycerides are released in to the blood stream and the excess is converted in to body fat. The polyphenols (especially EGCG) in green tea dissolve the excess triglycerides and prevent unwanted fat storage in the body. Moreover, the antioxidants and caffeine present in green tea also signal your nervous system to release the already stored body fat in to the blood stream so that it can be used to fuel your body. Thus, green tea makes you more energetic and accelerates your metabolism which turns your body in to a fat burning machine.
Other Health Benefits.
Green tea provides countless health benefits and some of them are mentioned below:
Reduces Cholesterol.
Green tea reduces the amount of HDL (bad) cholesterol from the body and saves you from various health problems. A person who drinks 3 to 4 cups of green tea everyday can eat a lot more cholesterol rich foods as compared to someone who does not drink any green tea and still both of them will have the same cholesterol level in the body. However, you should still avoid eating starchy foods in order to promote maximum weight loss.
Promotes Heart Health.
Studies have shown that regular intake of green tea helps you fight against heart problems. Antioxidants present in green tea improve the flexibility of arteries which prevents clogging and improves blood flow in the body. Moreover, green tea also removes the plague from blood vessels and promotes better heart functioning.
Prevention from Cancer.
Clinical studies have shown that polyphenols in green tea can prevent you from various types of cancer such as lung cancer, stomach cancer and colon cancer. These polyphenols can kill cancerous cells present in the body and also reduce the size of dangerous tumors.
Improved Dental Health.
Green tea has antibacterial effects and prevents the formation of bacterium in your mouth that causes tooth decay. Different compounds in green tea also prevent you from bad breath.
Anti aging Effect.
Many skin care products use antioxidants such as vitamin A, C and E that help in skin care. Green tea has much stronger antioxidants and can help in preventing your skin from sun damage and wrinkles.
_______________________________________________________________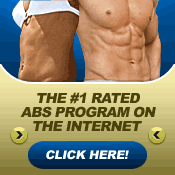 You can get the body you always wanted in just 8 Weeks by eating 7 Killer Foods. No need to take any weight loss pills or spend countless hours doing boring cardio. Click Here  for a free video.
______________________________________________________________
Related Articles: