Losing weight can be demanding both physically and mentally. It is not difficult to lose motivation for weight loss when you have to force yourself to change your lifestyle and eating habits. Below are 3 very effective motivation for weight loss tips that will keep you on the path of weight loss success.
Get a partner.
Your weight loss journey can become very smooth if you have a supportive partner. That partner can be your spouse, family member or a friend. A good partner can make you achieve better results by motivating you to eat healthier and train harder. However, you need to be a little careful when it comes to selecting a partner in your weight loss journey. The perfect choice would be a person whose goal is more or less the same, who wants to achieve that goal as badly as you do and someone who has a positive attitude. Benefit of a good partner is that he/she will always be there to encourage you and back you up when you think that there is nothing left in the tank.
Everything should be in black and white.
Someone rightly said that goals are only dreams unless you write them down. One of the best motivation for weight loss tips is to write down your weight loss goals. The benefit of writing down your goals is that it makes you clearly define them. A clear and written down goal is much easier to achieve than a vague thought in your mind. You should write down how much weight you want to lose and what is the action plan you need to follow in order to lose that weight? Moreover, track your progress by keeping a nutrition and training journal. Keeping a journal or a log also motivates you by showing how much progress you have made.
Make a reward system.
It is human psychology that we put in more effort in completing a task if we know that we will get something extra in return. For example, if staying back in the office for just 1 hour every day can double your salary, than you will do it no matter what. Similarly, you need to reward yourself whenever you reach a weight loss milestone. You can allow yourself to have your favorite cheat meal whenever you lose 3 to 4 pounds of weight. This practice can serve as a great weight loss motivation tool.
_______________________________________________________________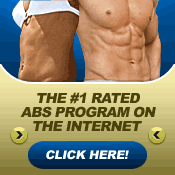 You can get the body you always wanted in just 8 Weeks by eating 7 Killer Foods. No need to take any weight loss pills or spend countless hours doing boring cardio. Click Here  for a free video.
______________________________________________________________
Related Articles: