Cellulite is a problem that is common in majority of the women from every part of the globe. A latest research has shown that as much as 90% of the women population has cellulite. Let's go ahead and see what cellulite is, what causes it and how to get rid of cellulite fast.
What is Cellulite?
Fat deposits under the skin that make it look like cottage cheese is known as cellulite. The reasons for cellulite formation in the body include excess fat, poor blood circulation and harmful toxins produced inside the body. Cellulite mainly develops in lower parts of the body like thighs, hips and stomach.
What Causes Cellulite?
There are many factors that can contribute towards the development of cellulite and we should have a general idea about these factors in order to find out how to get rid of cellulite fast.
Gender.
Women have a much higher chance of developing cellulite than men because of the difference in their hormones. Moreover, women at specific stages of their lives such as puberty or pregnancy are much more likely to face this problem. Even excess estrogen in the body can become one of its causes.
Genetics.
Genetics also play an important part in this case. Some women naturally have more fat cells or poor blood circulation than others. Women with a family history of cellulite are more prone to its development.
Obesity.
Obesity is the obvious cause of cellulite. As mentioned earlier, cellulite is after all a collection of fat and that is why this problem is mostly faced by overweight women.
Inactive Lifestyle.
Women living an inactive lifestyle are at a higher risk of developing cellulite because lack of physical activity causes the blood circulation to slow down which is one of the major causes of cellulite.
How to Get rid of Cellulite Fast?
These days, a lot of women use different creams and even go under the knife to get rid of cellulite but these methods don't prove to be a permanent solution to the problem. The most effective way to get rid of cellulite fast is to start living a healthier life style. You don't need any magic formula for the treatment of cellulite, some smart changes in your eating habits and daily routine can do the trick.
Start Eating Healthy.
Healthy diet is the best option for treating cellulite. Eating foods rich in protein like chicken, eggs and tuna have thermogenic effect (your body burns a lot of calories while digesting such foods) on the body which automatically speeds up the metabolism and makes you to burn extra body fat.
Foods rich in fiber and complex carbohydrates like fruits, vegetables, oatmeal and brown rice are also very effective for cellulite reduction, because these foods keep your stomach filled for a longer period of time and prevent overeating. Eating in moderation automatically leads to fat loss from all parts of the body especially the ones affected by cellulite.
Consumption of junk foods should be kept to minimum because they contain saturated and trans fats which can easily turn in to body fat and make cellulite reduction more difficult.
Drinking plenty of water every day is also very important for getting rid of cellulite, because it makes sure that all the harmful toxins are flushed out of your body.
Avoid smoking and alcohol, because there is scientific evidence that their consumption can increase cellulite deposits in the body.
Exercise Regularly.
Incorporating a combination of aerobics and weight training exercises in your daily routine can play a vital role in getting rid of cellulite fast. Exercising regularly not only burns extra calories, but it also keeps your metabolism high throughout the day and prevents fat storage. Cardiovascular activities (jogging, brisk walking, swimming, cycling etc) and weight training exercises for the lower body (squats, lunges, dead lifts etc) are very effective for cellulite reduction.
Moreover, getting a massage on regular basis also improves blood circulation and is another great way of getting rid of cellulite fast.
_______________________________________________________________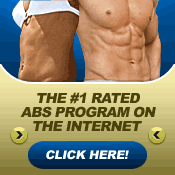 You can get the body you always wanted in just 8 Weeks by eating 7 Killer Foods. No need to take any weight loss pills or spend countless hours doing boring cardio. Click Here  for a free video.
______________________________________________________________
Related Articles: