Women all over the world have some common complaints when it comes to losing weight such as lack of time to workout and ineffectiveness of regular workout routines that are taught in the gyms for a healthy life.  The answer to most of these questions is Circuit Training. Circuit training has become a very popular way of training especially for women because of variety of reasons. In this article, you will learn what exactly circuit training is and what are the benefits of circuit training workouts for women?
What is Circuit Training?
Circuit training is a kind of workout routine in which you perform a variety of exercises for the whole body and have little to no rest between the exercises. A lot of different exercises can be incorporated in circuit training routine and different equipments can be used for this purpose such as dumbbells, medicine balls and machines for weight training. An ideal circuit training routine is designed in such a way that you train alternate muscle groups while performing each exercise. Normally the rest taken after every exercise is around 30 to 90 seconds. Below is a sample routine that is one of the best circuit training workouts for women:
5 minutes of rope skipping.
A set of bench press (for chest, shoulders and triceps).
5 minutes of treadmill.
A set of squats (for legs).
5 minutes of stair climbing.
A set of chin-ups (for back muscles and biceps)
A set of crunches (for abs)
A set of dead lifts (for lower back, hamstrings and calves).
What are the Benefits of Circuit Training Workouts for Women?
Circuit training has several benefits for women. This kind of training vastly improves your cardiovascular fitness because you move from one exercise to the other without having too much rest between the sets. This keeps your heart pumping at a faster rate and training alternate muscle groups also improves blood circulation throughout the body.
Another big benefit of circuit training workouts for women especially working moms is that it saves you a lot of time that you can spend with your children and family. A high intensity circuit training routine can be completed in about 10 to 15 minutes and you burn a lot of calories in such a short period of time. Circuit training also elevates your metabolism so you burn more calories throughout the day.
Although circuit training is basically a high intensity workout routine but you don't push yourself to the extreme while performing exercises. This practice prevents injuries and you get a lot done in short amount of time.
_______________________________________________________________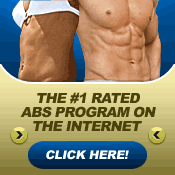 You can get the body you always wanted in just 8 Weeks by eating 7 Killer Foods. No need to take any weight loss pills or spend countless hours doing boring cardio. Click Here  for a free video.
______________________________________________________________
Related Articles: